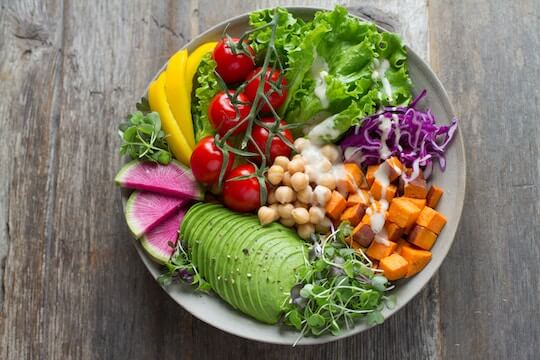 Rosemary could enhance memory – a study of pupils working in a room with the aroma of rosemary in the form of essential oil achieved 5% to 7% better results in memory tests. Lemon and eucalyptus also great when revising.
Frozen veggies are even more nutritious than fresh.
People who eat spicy food tend to live longer.
A lemon has more sugar in it than a strawberry! But we don't taste it because it is sour. Although it is acid outside our body, it is alkaline inside our body which is a good thing. Lemons are the original superfood.
Broccoli contains double the Vitamin C of an orange and more calcium than whole milk – we are also able to absorb it better. ( cut it in advance to preserve sulforaphane or add mustard after it is cooked).
Vitamin D can help with anxiety and low mood so make sure you get enough of it. Can be found in ;
Fatty fish, like tuna, mackerel, and salmon.
Foods fortified with vitamin D, like some dairy products, orange juice, soy milk, and cereals.
Beef liver.
Cheese.
Egg yolks.
Mushrooms
Non dairy fortified milks
Tofu
Wonderful brazil nuts for selenium which is a powerful anti oxidant – eat 1-2 a day.
Tomatoes can help protect you in the sun due to lycopene
Chocolate is not only full of anti oxidants but releases a dose of serotonin to make you feel great, naturally boosting your mood
Bright yellow turmeric – can whiten your teeth. Yes truly it can. It may turn your toothbrush yellow but your teeth will brighten while boosting your immunity.
Avocados – a complete food and super food of super foods. Brimming with all the nutrients we need and good fats and fatty acids and Omega 3 which is crucial for our central nervous system. Amazingly they help us absorb the nutrients of other foods too. The potassium may help you concentrate and make the best of your brain power and may help fight fatigue and depression – both of which would stop you concentrating. They stimulate production of 'collagen' which is essential for smooth skin and contain vitamin E – also wonderful for your skin
Chewing gum might help wake you up and make you feel more alert. Researchers have found that mint flavour gum may dramatically reduce feelings of tiredness. Another test showed that it helped improve test scores by 35%!!!
Cucumbers – 95% water, packed with a range of B vitamins, vitamin C, zinc, magnesium and a whole lot more. May freshen breath, with phytochemicals counteracting bacteria and relieve stress if used in a hot drink.